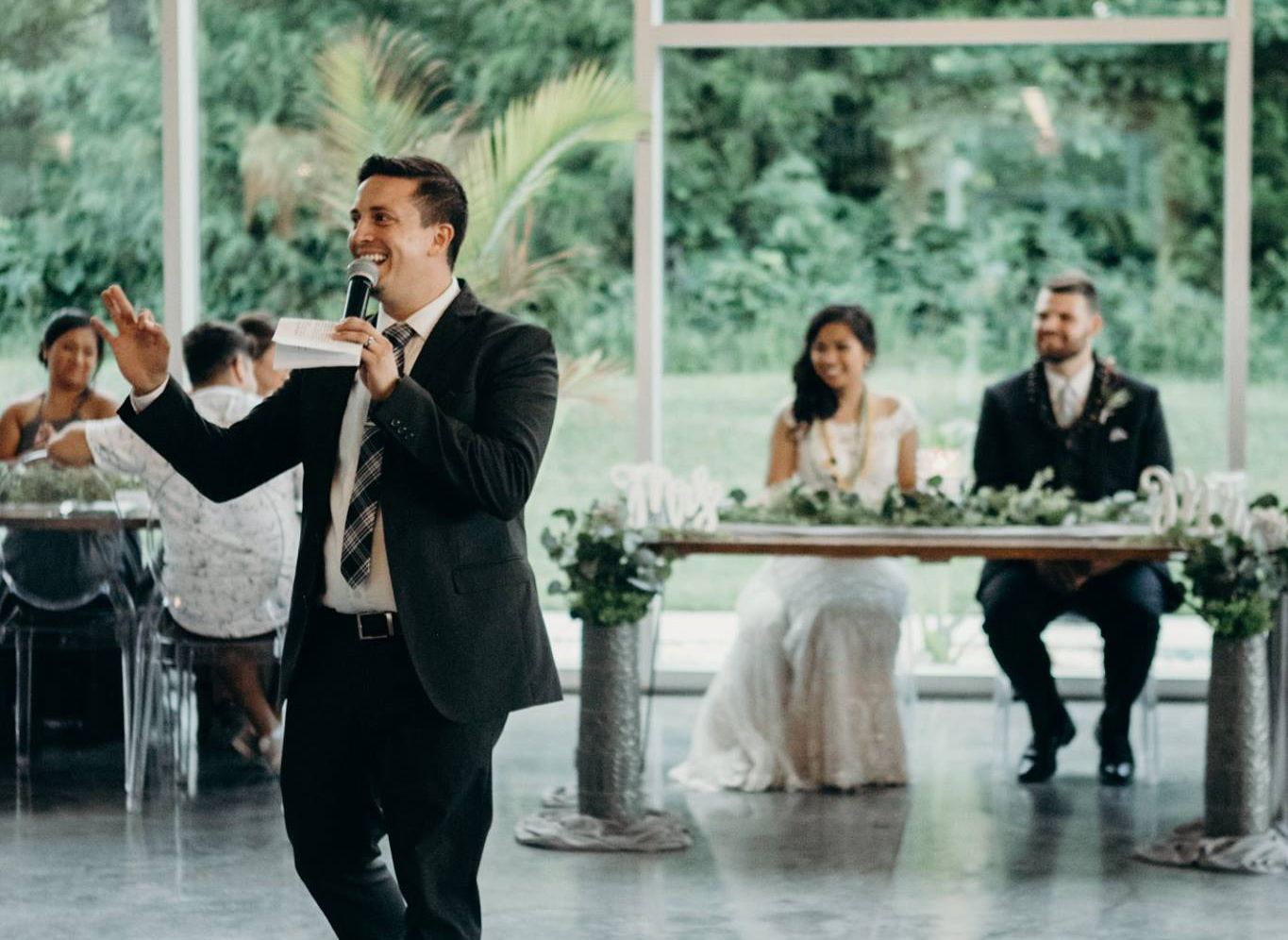 being a DJ is so much more than hitting "play" on a track.
It's about creating incredible EXPERIENCES that your guests will never forget, drawing them in with an engaging personality, crafting the music and activities to match the feel of the event, all the while balancing professionalism and play.
HOW IMPORTANT IS THE ENTERTAINMENT AT A WEDDING?
78% OF BRIDES SAY ENTERTAINMENT should've been THEIR top Priority!
And nearly 100% (true story!) of brides say they would've spent more of their budget on the entertainment. When asked, 81% of guests say they remember the entertainment at a wedding above anything else.
HOW DO I CHOOSE THE RIGHT DJ FOR MY EVENT?
Your DJ's Personality is a major consideration.
Remember that your event host will be interacting with your guests, coordinating timeline details, and on the mic running the event. It's important that they're professional and engaging. Do you want a high-energy event or something more laid back? Choose someone that will fit that vibe!
WHAT IS THE VALUE OF A GOOD DJ?
A DJ HAS A huge AMOUNT Of IMPACT ON your event.
Your event host will have more power at your event than any other person. You've probably spent quite a bit of time and money on your event to make sure it's what you envision. Be willing to invest the appropriate amount to make sure your DJ has the qualities, skill set, and positive energy you're looking for.
TELL ME MORE ABOUT ELEVATE DJS.
we believe in being "masters of our craft".
Elevate event hosts must go through an extensive training period, requiring months of hands-on event experience. We like to push the envelope in innovating the entire concept of event DJing, offering creative additions to our service, ensuring your event is unlike any other.
HOW CAN I UPDATE THE LOOK AND FEEL OF MY EVENT?
make your event pop with custom lighting!
We offer uplighting packages customized to your venue needs, dramatically enhancing the feel of your venue. To top it off, our uplights are wirelessly controlled, which means we can set them to match your event color palette to start, then engulf your party in dance-active lighting deep into dancing!